OneBlade QP230/50 Spare Set, 3 Pieces, Compatible with OneBlade and OneBladePro, Green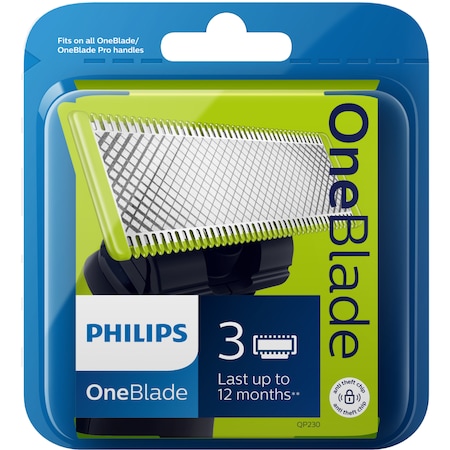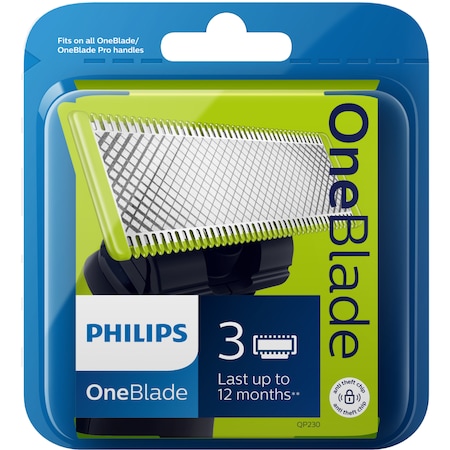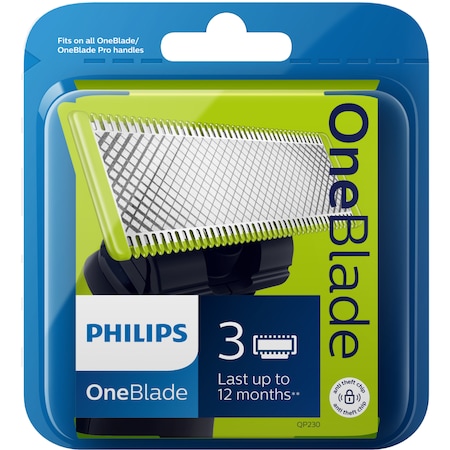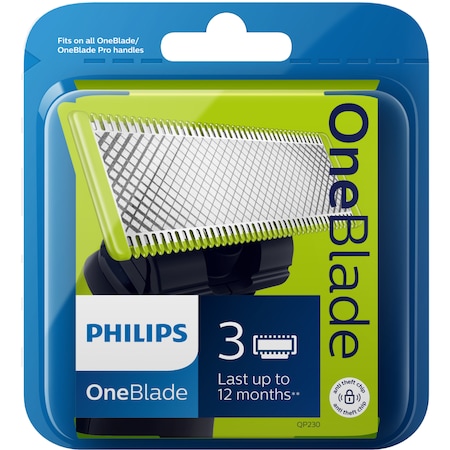 A one-time price of
BGN лв.52.99
will be added to your order.
OneBlade's Unique Technology
The Philips OneBlade features a new and revolutionary technology designed for men who groom their beards less frequently and want to maintain their style. The device can trim, shape, and shave hair of any length. The dual protection system with smooth coating and rounded tips protects your skin. At the same time, the fast-moving blades make 200 movements per second, effortlessly cutting through even the longest and thickest hairs.
Durable OneBlade Blades
The blades are designed for long-lasting performance. For optimal shaping, replace the blade every 4 months*. The replacement process is easy and hassle-free.