Y-Brush Nylon MedV2 Premium (M size, 12+)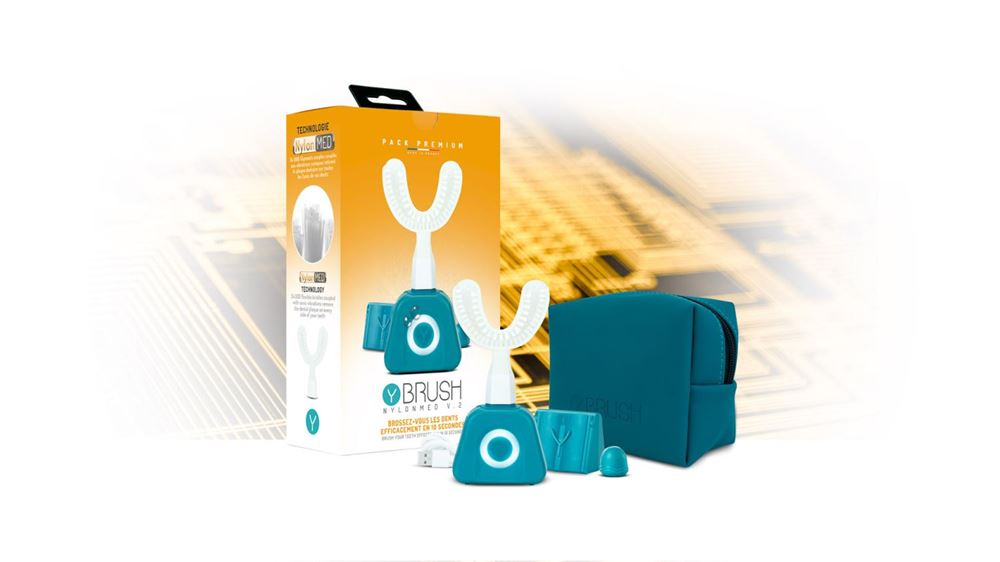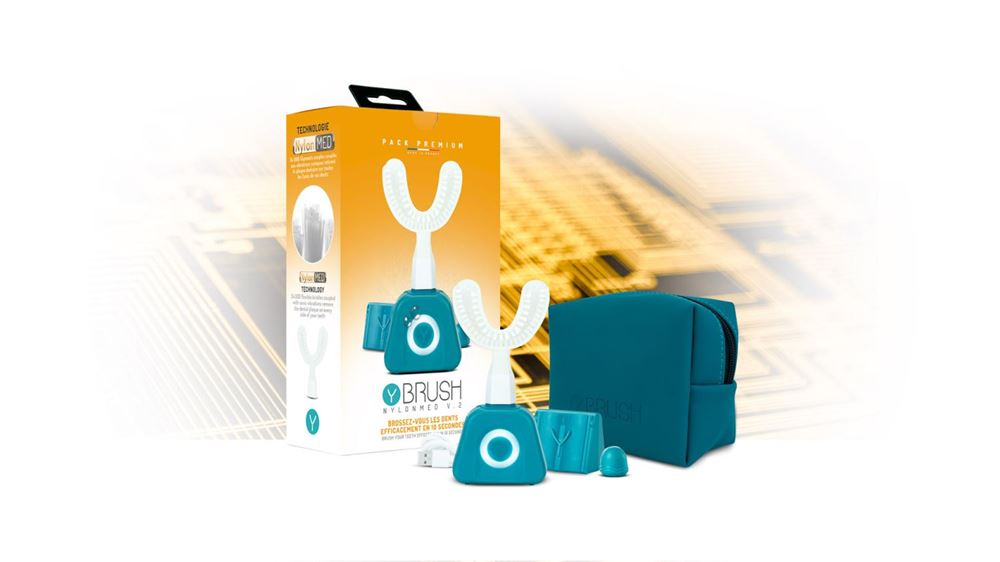 A one-time price of
BGN лв.332.48
will be added to your order.
Description
Specifications
The days of manual/electric toothbrushes are over! The recommended 2 minutes of brushing is also far behind us thanks to the Y-Brush brushing technology and its ultrasounds. Y-Brush technology allows you to brush your teeth automatically. You will have healthy teeth and good oral health. The Lyonnaise Y-Brush electric toothbrush was developed in collaboration with dentists and validated by numerous in vitro and clinical tests. We demonstrated that nylon bristles (NylonMed technology) were the most effective in removing dental plaque, compared to other materials (such as silicone for example). Other tests have also shown that the Y-Brush toothbrush removes 15% more plaque than a traditional toothbrush. To ensure optimal efficiency, we recommend changing the brush every 6 months maximum.
Our technology for brushing teeth in seconds is not exactly an electric toothbrush but an automated concept that takes 1-2 weeks to get used to and adapt to. Brushing and freshness sensations may be different over this period while you get used to it, and that's normal with this product! It also depends on the freshness of the toothpaste used. By ordering this product and registering on our start page (https://y brush.com/pages/demarrer-avec-y-brush), we accompany you in your first use in a personalized way, and you benefit from our support. responsive customer in less than 24 hours.
Product Information:
Dental hygiene features: Timer / Timer
Brush technology: Sonic
Additional Features: 35,000 nylon bristles (Nylonmed technology); 45° bristle inclination; Splash-proof handle (IPX4)
Compatibilities: X
Guarantee of origin: X
Color: Blue and white
Product length: 21cm
Product width: 12cm
Product height: 6cm
Product weight: 250g
Origin of manufacture: Made in France
EAN: 7421097588562
Other Information:
Supply Mode: Battery
Wireless: Yes
Refillable: Yes
Connected: No
Availability of spare parts: NOT COMMON
Colors: White
Dimensions: 21x12x6cm